A landslide struck early Thursday morning in Barangay Naalad and Sitio Sindulan in Barangay Tinaan, Naga City in Cebu province, burying some 30 houses in the area, and killing at least four people, local authorities said.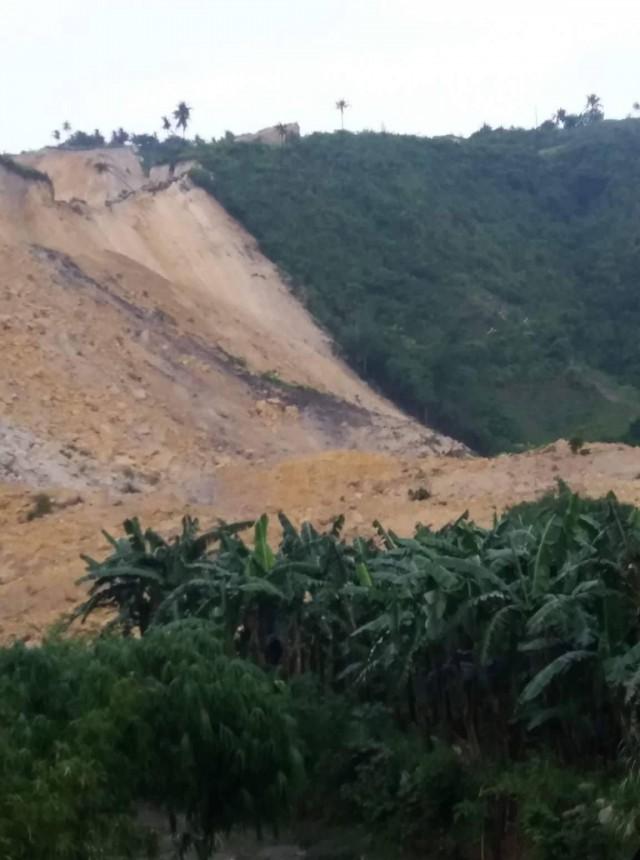 Marian Z. Codilla of the Mines and Geosciences Bureau Region 7 told GMA News Online that the landslide occurred around 6 a.m. on Thursday. She said that two geologists from the MGB regional office are on their way to the site.
As reported that Cebu Provincial Disaster Risk Reduction and Management Office (PDRRMO) Officer Baltazar Tribunalo confirmed that the death toll from the landslide has already rose to four(4) and there were already five(5) people who where rescued.
Naga City is a known mining site for non-metallic minerals, including limestone. Earlier,
As of this time, rescuers are still unable to determine how many individuals were inside these homes at the time of the incident, which is possibly caused by the heavy rain that fell overnight. Several people have been rescued already and were immediately sent to the hospital. The land on which the homes were built on is owned by a cement firm.
Codilla said the agency conducted an inspection earlier because Naga City Mayor Kristina Chiong had issued a cease and desist order against a cement company located at the site. However, the MGB-7 found that the fissures at the site were not caused by mining activities. The cracks were a natural phenomenon. Codilla also said that the agency already recommended close monitoring and that residents should evacuate.
sources :
http://www.gmanetwork.com/news/news/regions/668436/landslide-hits-naga-city-in-cebu-province/story/
https://news.abs-cbn.com/news/09/20/18/landslide-hits-village-in-naga-city
==========================================================================
For your Cebu and Bohol Tours please visit https://cebuboholtraveltours.com.
For your personalize canyoneering tours just visit http://canyoneeringcebutours.com
and for the best and most affordable close encounter with the whale sharks in oslob philippines you can visit https://whalesharkoslob.com.
Landslide buries houses in Naga, 4 Dead